About My Legal Warrior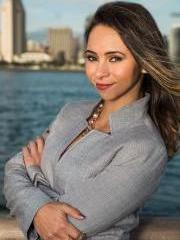 Ms. Megahed is a local San Diego attorney from Rancho Penasquitos. In 2004, she found her passion for Family Law while interning at the Law Office of Emory L. Boutilier. (Fun Fact: The Honorable Supreme Court of California Commissioner Darlene A. White worked for the same law office!)
While completing her Bachelor of Science Degree at Arizona State University, she became the legal assistant to the Law Office of Francis G. Fanning to learn Employment Law.
Ms. Megahed completed her Juris Doctorate Degree in San Diego. She travelled with the Honorable Justice Antonin Scalia in Strasbourg, France during her study abroad trip through Pennsylvania State University Dickinson School of Law. She volunteered her efforts at the Guardianship Clinic of the San Diego Volunteer Lawyer Program and the Family Law Facilitator's Office of the Superior Court of California.
She is professional, compassionate, knowledgeable and respected by her colleagues in the community. With Ms. Megahed by your side, there is no losing.